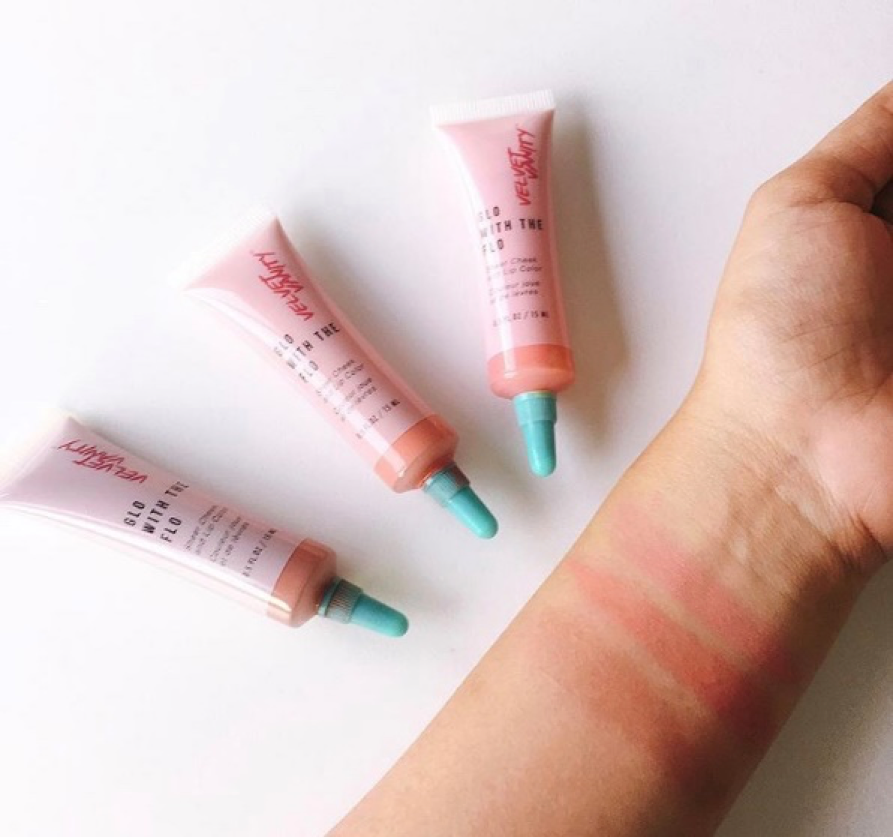 Velvet Vanity Cosmetics is the emerging talk of the town and it is for all the good reasons. The brand came into the scene as an outliner for producing 100% vegan and cruelty-free products. It then took off with a stellar variety of matte liquid lipsticks.
The healthy skin look is sweeping the globe and not long ago, the brand took the trend as an opportunity for them to come out with the 'Glo With the Flo' line. It is only natural that we should have customizable beauty products in this millennial era that we're living in. This product acts as a 2-in-1 sheer cheek and lip colour that comes in handy on your lazy makeup days. Dab some on your cheek and lips to achieve the radiant and lively look immediately!
No one likes the idea of a heavy makeup on their skin and the founder of the brand, Adlina Nadirah tackled this issue by making 'Glo With the Flo' a water-based product but did not disregard the highly pigmented factor. Thus, a little bit of this product goes a long way!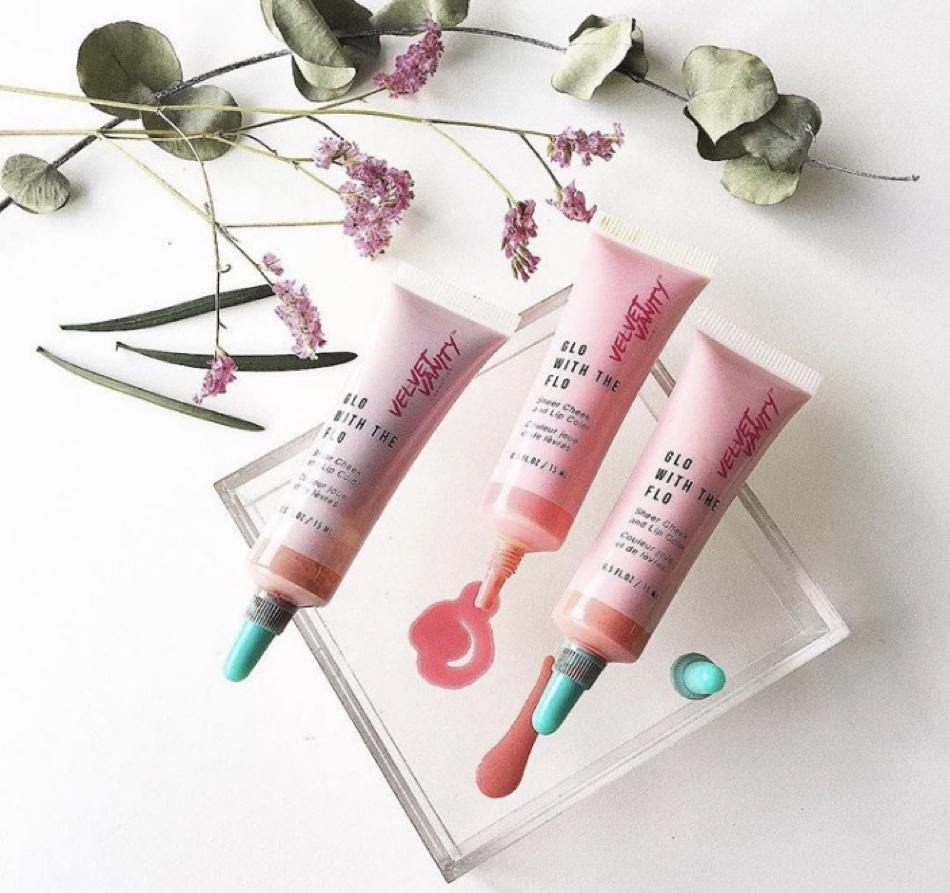 What has also changed is the insatiable appetite of millennials in regards of convenience. The packaging of 'Glo with the Flo' is petite in size, making it travel, and even pocket friendly to bring around. In case you need a quick touch up, it will be here for you. Cream blushers have been instrumental in the international rise of dewy beauty, and it continues to hold sway. With this product, the look is most definitely achievable 'at the tip of your fingers'. 'Glo with the Flo' affirms that the product is easy to blend before or after foundation application, non-sticky and water-proof. We all know how much of a hassle it is to strip off waterproof makeup, but this product does not take much of your time to be removed. The water consistency of the product makes the product easy to remove but budge-proof nonetheless. On your lazy makeup days, this is definitely the product to pick up.
Glo with the Flo' comes in 3 shades to celebrate variation of skintones.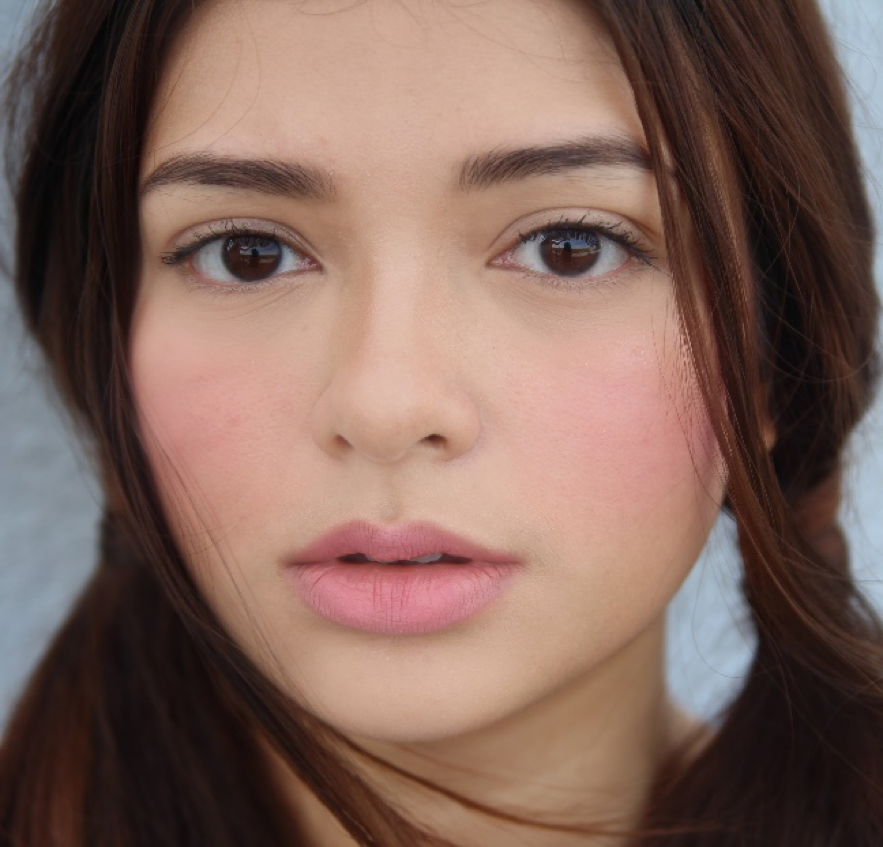 Taffy– a barbie pink that mainly suits fair skin tone, making you look younger and bubbly.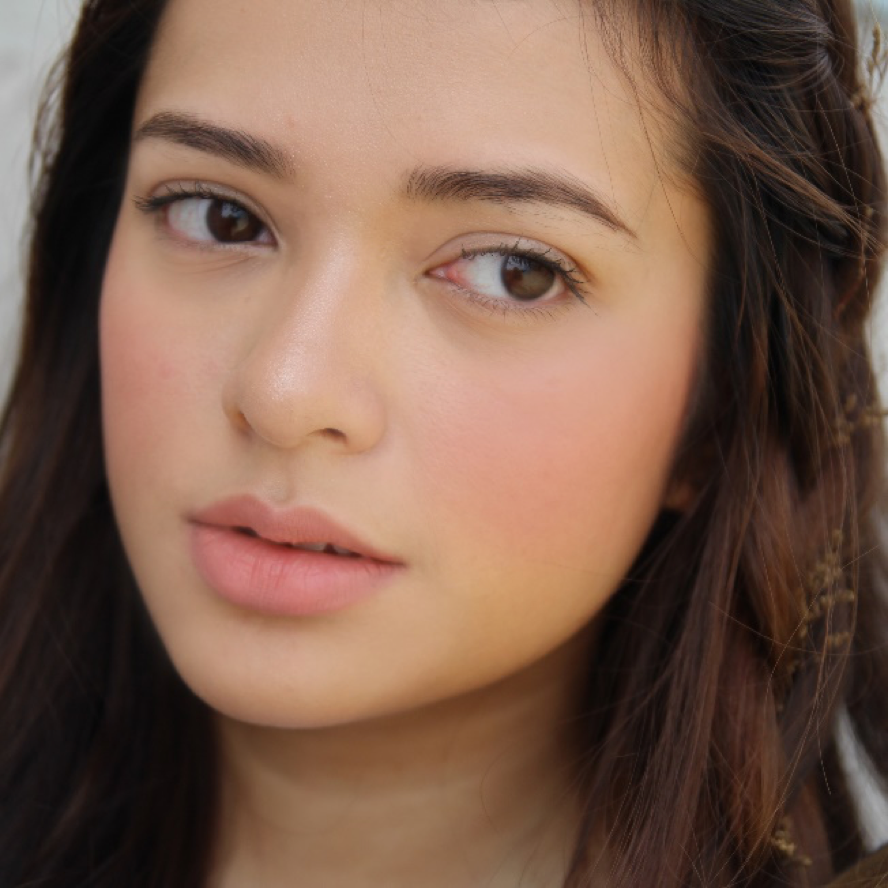 Sundaze– a coral pink that compliments the golden tones of your skin making anybody wearing it look sunkissed!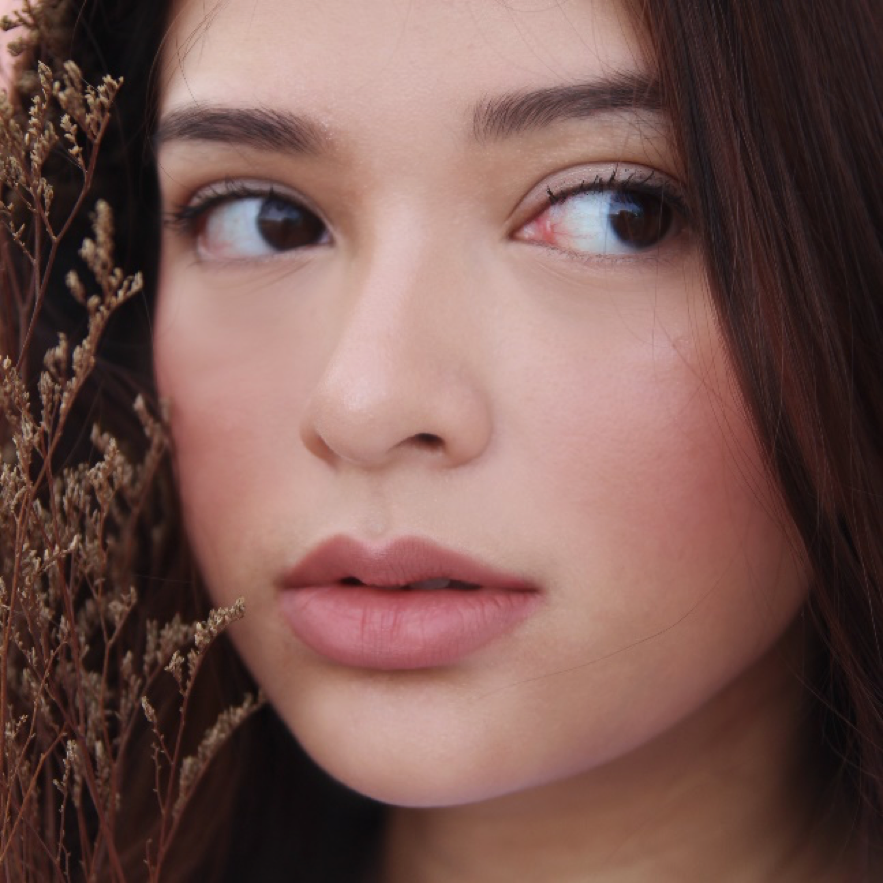 Finesse– a warm pink nude created to look good on every skin tone and we think it's safe to say it's everyone's favourite
The shades that Velvet Vanity Cosmetics came up with definitely fits all skin tones seamlessly, making you look like you are naturally flushed. Deeper peachy pinks and corals are the most versatile tone to own, it is guaranteed to not be a let down. Although operating on a small-scale, Velvet Vanity Cosmetics managed to penetrate international markets and have their brands placed in established retail stores. To accommodate your convenience, you can also get the products offline at Play Up Advance in Fahrenheit88 and also at Fashion Valet retail stores in Pavilion, Bangsar Village II, Publika and also IOI City Mall.